In Times of Crisis:How Feeding America & The CDC Foundation Are Helping Fight COVID-19
March 31 2020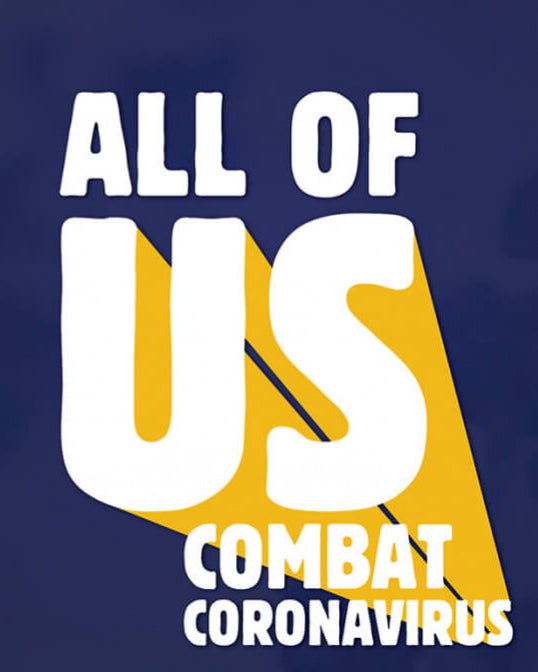 We are all in this together!
We are fast learning how we manage and handle living through a crisis. You have heard this a lot lately and it is true, we are all in this together! There is irony in uniting and fighting this cause together while social distancing. We all have the same rules to follow, social distancing (Stay Home!), washing our hands and every surface (a lot!). It's a test to safely sit on the sidelines of life now and wait for this contagion to end.   
We are keeping busy by cleaning out closets, prepping our gardens, organizing garages, and touching base with friends/family. We have taken up the active causes of caring for the elderly in our life that are shut in or less abled and those who are alone. While most of us are not medically trained we want to do all that we can for those on the front lines.
We have added the CDC Foundation and Feeding America to our current charity programs. They are joining Parkinson's Disease (it's Parkinson's Awareness Month!), American Cancer Society, and Make a Wish Foundation. We will be donating 10% of all sales to these 5 charities. We believe it is important that our customers have a voice in choosing which of these charities we donate too.
Funding from the campaign will be used to support the CDC Foundation's Emergency Response Fund to address a wide variety of in-the-moment, on-the-ground needs from public health responders, at the local, state, national and international level. We need this organization to thrive for our future!
Guideline from the CDC on how to protect yourself and keep safe HERE!
From Seattle to New York, Miami to Boston, food banks across the country are trying their best to feed those in need. The Feeding America network is the largest hunger-relief organization in the United States.   
When we went into "shelter in place" mode many school administrators and teachers knew that their biggest problem wasn't that their children didn't have laptops to continue their learning it, was that their students would no longer have access to school meals. It is heartbreaking to think of the children, elderly and less fortunate who are dependent on food from schools, churches, and food banks. That is why during this time, we have to restore basic needs for people.
During this pandemic, they have launched the COVID-19 Response Fund that supports food banks and those facing hunger. They work directly with government leaders to ensure the support for nutrition programs like the School Lunch Program. They also partner with school districts and local government agencies to ensure that the 22 million children who rely on school meals have access to food outside of the classroom.
As the need for food assistance increases, Feeding America will be distributing food boxes to food banks across the country . They are providing emergency grants to food banks to support local response efforts. In addition to meals, they are distributing household items such as cleaning supplies, diapers and personal care products!
All of us are affected by COVID-19. And all of us can make a difference.
Stay Safe, Stay Strong.We stand together and we will all get through this.

Looking for the perfect thank you card for the healthcare worker in your life that has done so much? Our medical professionals play an important role in our lives and are at the front line of this pandemic. Show them how much you appreciate the time and care they've given by thanking them for all that they do. We've kept the inside of the card blank so that you can write your own personal note.