Top 5 Fears of Online Shopping.. and how we prevent them!
June 01 2017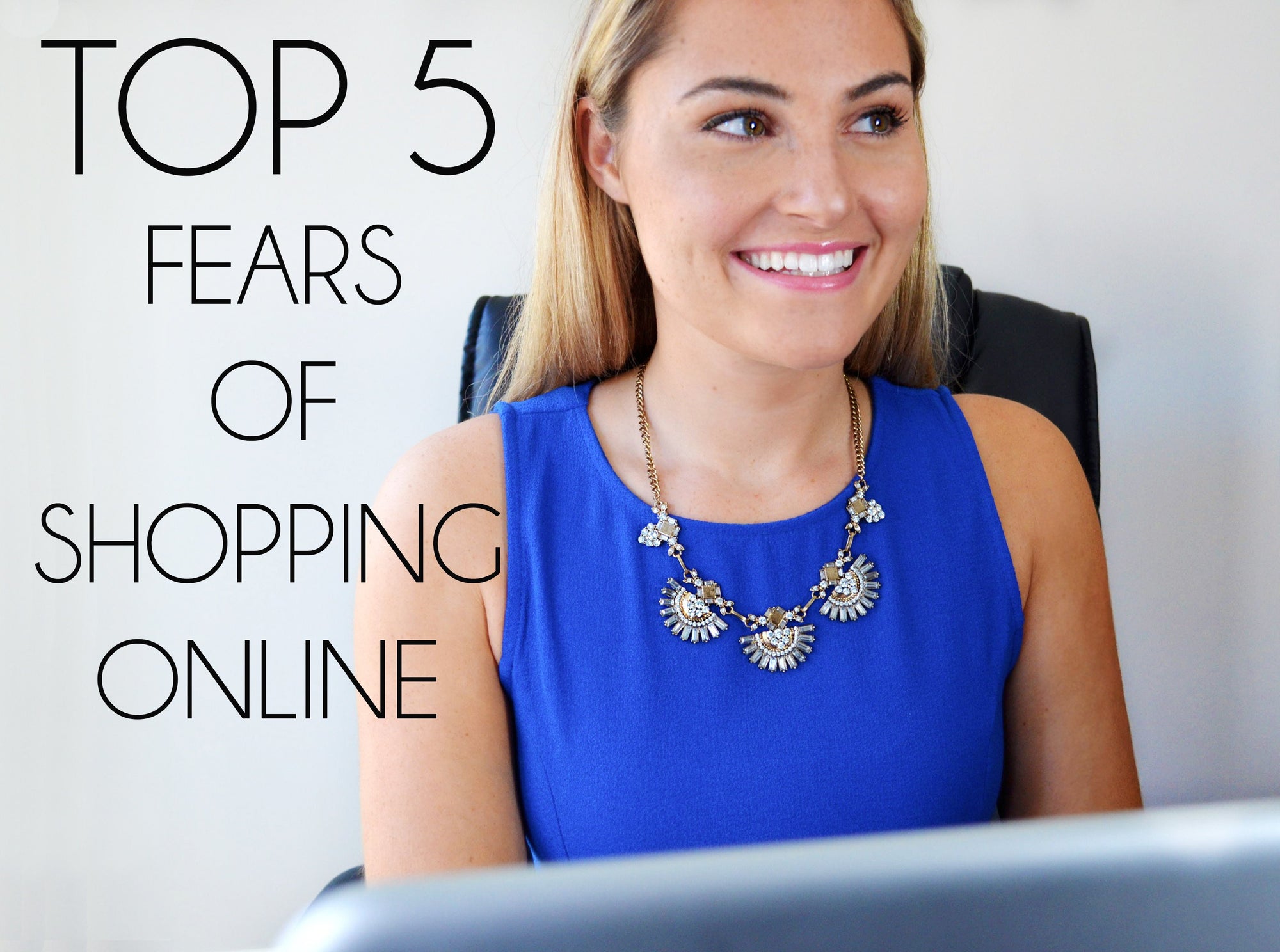 Let's talk...
We understand fully the fears of online shopping.  We wanted to take some time to answer some of those questions in hopes of making this type of shopping experience a great one!  
(#1) Is this store "REAL" ?
Yes, we are real people. Our about us tells our real story of how we got here and who we are.  Simply put we are a mother-daughter team with over 30 years of business experience and we are committed to you our very valued customer.  
(#2) What if I need some sales help? Or just have a few questions...
We buy all of the jewelry ourselves and test out every product personally before we post it on our website.  If it doesn't match our quality control values you will never see it!  We are the experts of our jewelry and we want to answer all of your questions.  Call text, email or message us.  We want to hear whatever is on your mind. Want more pictures of the product or to see how it looks against different necklines or colors? No problem we'll do our best to ensure our product is exactly what you want.
(#3) What happens to the information I provide on your website?
We understand that fear and have had it too when shopping online.  We will NEVER EVER give or sell your personal information to anyone.  Personal care is what we are all about and we want to gain and keep your trust.  If you are a part of our mailing list or follow us on social media we will never provide that information to a third-party for any reason.  We only use the contact information you provide to stay connected to you and to provide better service.
(#4) What happens to the credit card information that I provide?
We did our homework when we chose Shopify for our website/store because they are the leading cloud based multi-channel commerce platform for small and medium based businesses.  They have over 400,000 active stores with sales at $34 Billion and employee thousands of experts.  
At Shopify they use Security Sockets Layer (SSL) to encrypt your credit card number, name, and address, so only Shopify can decode your information.  To be sure your transaction is secure at the bottom of the transaction you should see the symbol below that tells you the security is activated and your information is secure.  
(#5) I can't tell what the product is really like. If I don't like it will I be stuck with it?
We work really hard to promote our products with the best pictures that we can on our website, social media, and all of the other sales channels.  We understand that this does not replace physically seeing it or touching the jewelry.  If your jewelry arrives and it is not what you expected please return it for a full refund.  We can guarantee you that we have personally inspected all of our jewelry prior to shipment.  However in the event that there are any defects that may have occurred in shipment we will happily accept any defective item returned for a complete refund.  If by chance there is an early out of box failure please email us and we will provide a confirmation number to return the jewelry for a complete refund.  We want you to be happy with your purchase and trust in our ability to provide great jewelry.