Day Trip to Wicked Tulip Farm!
May 10 2016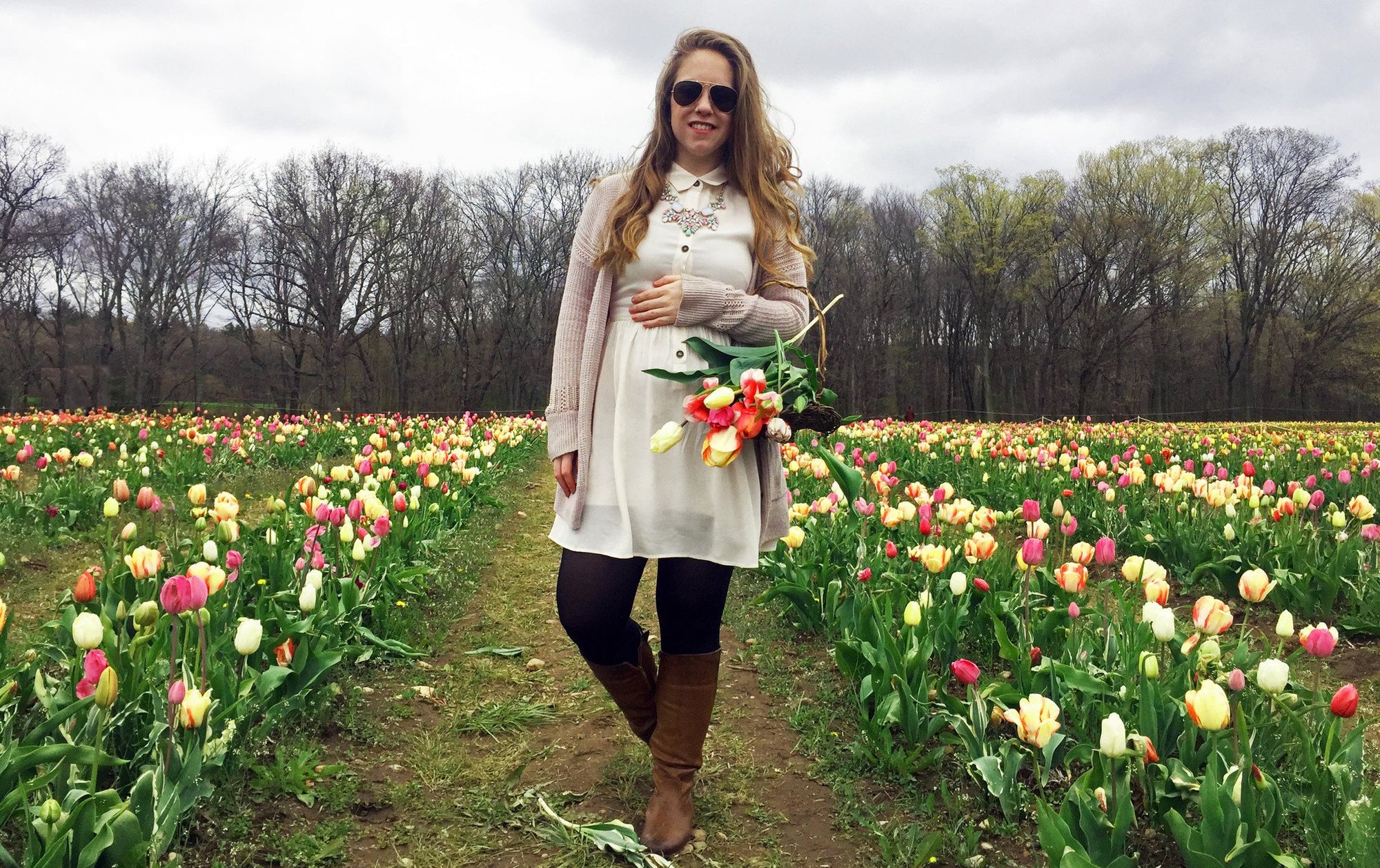 Anyone that has started their own business knows that you really live your life off of the 24 hour clock.  You need every hour and even more some days to keep it all going for an online business.  Working until midnight on spreadsheets or rolling over at 4:30 in the morning with a "great idea" you have to capture on your iPad afraid that it will be erased from your brain forever.   There are many days when we are so busy in the office that the morning turns to late afternoon.  Empty tea cups and coffee mugs scattered everywhere….. Did we eat lunch? Where did the time go?  Wondering some days isn't that one of the reasons we left the corporate world so we could get out and smell the fresh air once in a while, feel "Normal" or at the very least take a lunch break (or was it so we could buy jewelry?).  After our morning meeting we decided that we are going to have Tuesday Field Trip Day.   A photographer friend of ours posted amazing pictures of the Wicked Tulip Farm in Johnston, RI. This was the inspiration for our very first Jewelry Bx Tuesday Field Trip Day" the Wicked Tulip Farm". 
Tuesday morning we were excited to get out of the office, however we did not want this to turn into another work photoshoot day. We packed our notebook for some road-trip brainstorming, along with our jewelry because we never go anywhere without it.  
When we arrived at the farm it was slightly overcast, chilly, and a bit wet from the previous day's rain.  Being a Tuesday the only folks roaming around the farm were moms who were equally excited to be out of the house with their little ones in tow.  You could also hear garden club ladies very educated on tulips as they shared scientific facts and carefully assembled their baskets of flowers.  We were happy enough to pick the yellow one with the long stem and the two colored pink ones with the small stems.  They had their gardening bonnets, baskets they brought from home, special pruning shears and worn gloves.  We had nothing but cute outfits and great jewelry but that is all we needed.
As you can see by the photos the day did not disappoint.
I am curious to see how long this idea lasts… It most likely will turn into Tuesday "actually take a lunch break day"!