A Little Shopping Never Hurt Nobody
May 18 2016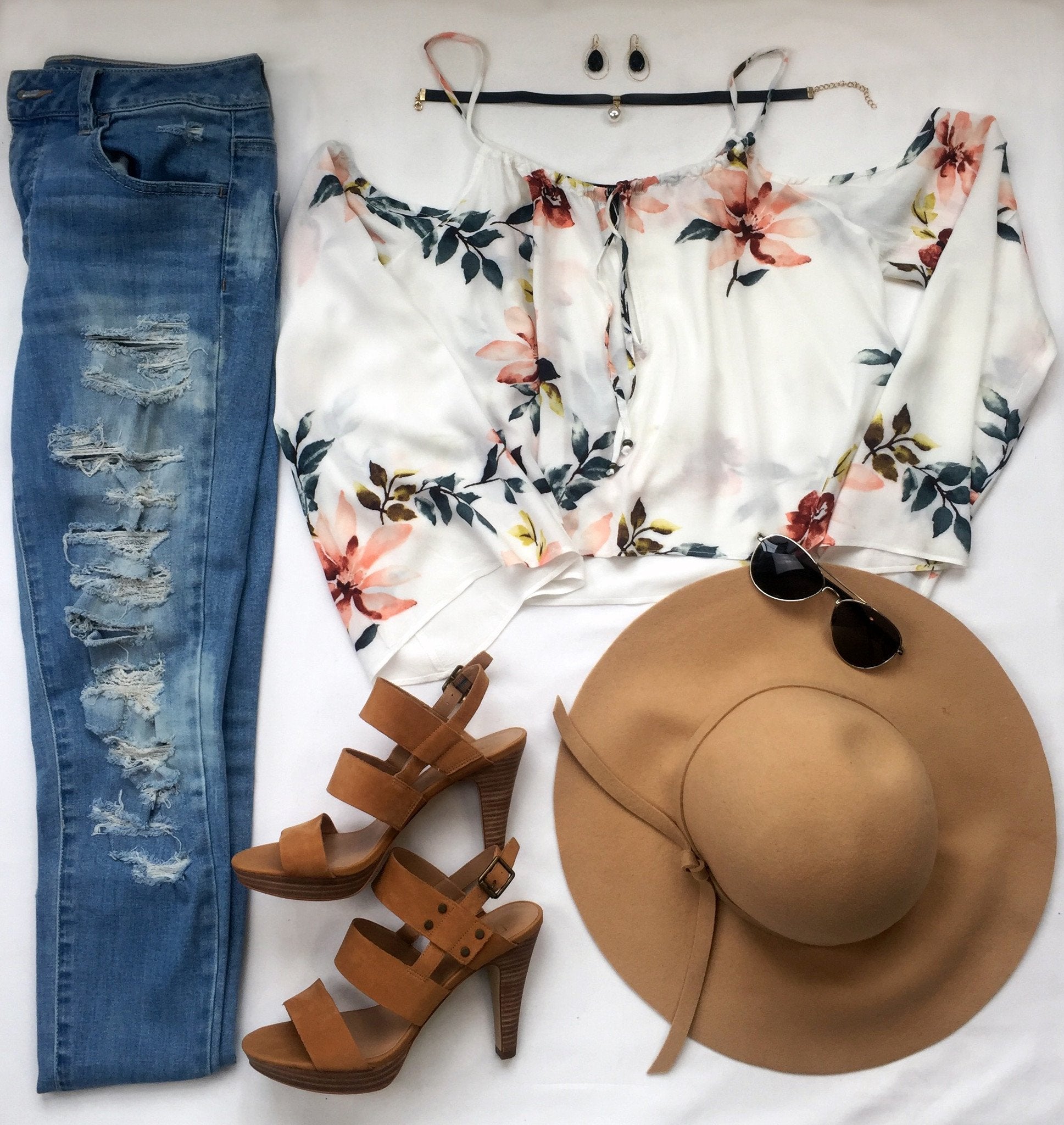 If the truth be told, we get so fired up wearing and styling our jewelry we of course need to buy more clothes so we can buy more jewelry.  It's the circle of our life we are thrilled to repeat.  In the Friday weekly recap meeting it was unanimous that "Tuesday Field Trip Day" was going to be a retail therapy day for us!   A day out of the office breezing in and out of boutiques on a sunny Spring day,  is there anything better? The Jewelry Bx is a boutique of specialty items so we love boutique clothes shopping in beautiful chic Newbury Street, Boston, MA.  There are always unique materials, pieces, and great styling.  The boutique owners are typically in the shops to talk to us firsthand about their collections.  It makes for a great fashion moment for us to share our passion.   Whether we pop into No Rest For Bridget, Brandy Melville, Lit Boutique, or Crush Boutique; we still find time to roam through Anthropologie, Madewell, and Urban Outfitters.  We picked up quite a few amazing pieces and couldn't wait to style them with our new arrivals and share them with you….Click on the items to shop!
We love this date night style with our Time To Shine Necklace, Bring On The Bling Bracelet, and Rock Candy Earrings. Talk about striking meets cool this look is classic black, white and chic all over.  Are these shoes to die for?  Let's do dinner…
Because there is more than one night in the week to be on trend we paired our Sundance Necklace, the Pretty Edgy Earrings, and Your Chariot Awaits Bracelet.   The Palazzo pant with the off the shoulder blouse is our favorite Boho combo.   Pair it with a flat hip gladiator to walk through the city streets in.
Sometimes you just want to turn up the volume when you are heading out. This red dress is the way to go! The color is POW!  The shoes are WOW! Wear it with the Glitz and Glam Bracelet.  Pacific Coast Highway Necklace or the Total Eclipse Necklace, how can a girl pick?  Isn't it great to have so many choices?
We are all about jeans and heels when we meet for lunch.  How can you leave this shoe behind?  Our Not Your Average Damsel Necklace and the Love You Lots Earrings pair beautifully with this floral crop top.  The peek-a-boo shoulder and full sleeves are as playful as the floppy hat and shades.  
How to wear this cobalt blue dress to the office?  Easy! Pair it with our Day And Night Necklace and black flats.  How do you take this work dress out on the town after you're clocked out?  Slide the flats off and opt for your heels.   
Who doesn't love to play dress up for a special occasion?  Daytime weddings are the perfect event to wear this elegant lilac lace dress with our Girly Girl Pearl Necklace and our Fit For a Royal Earrings.