Our Favorite "White T and Jeans" Looks
June 10 2016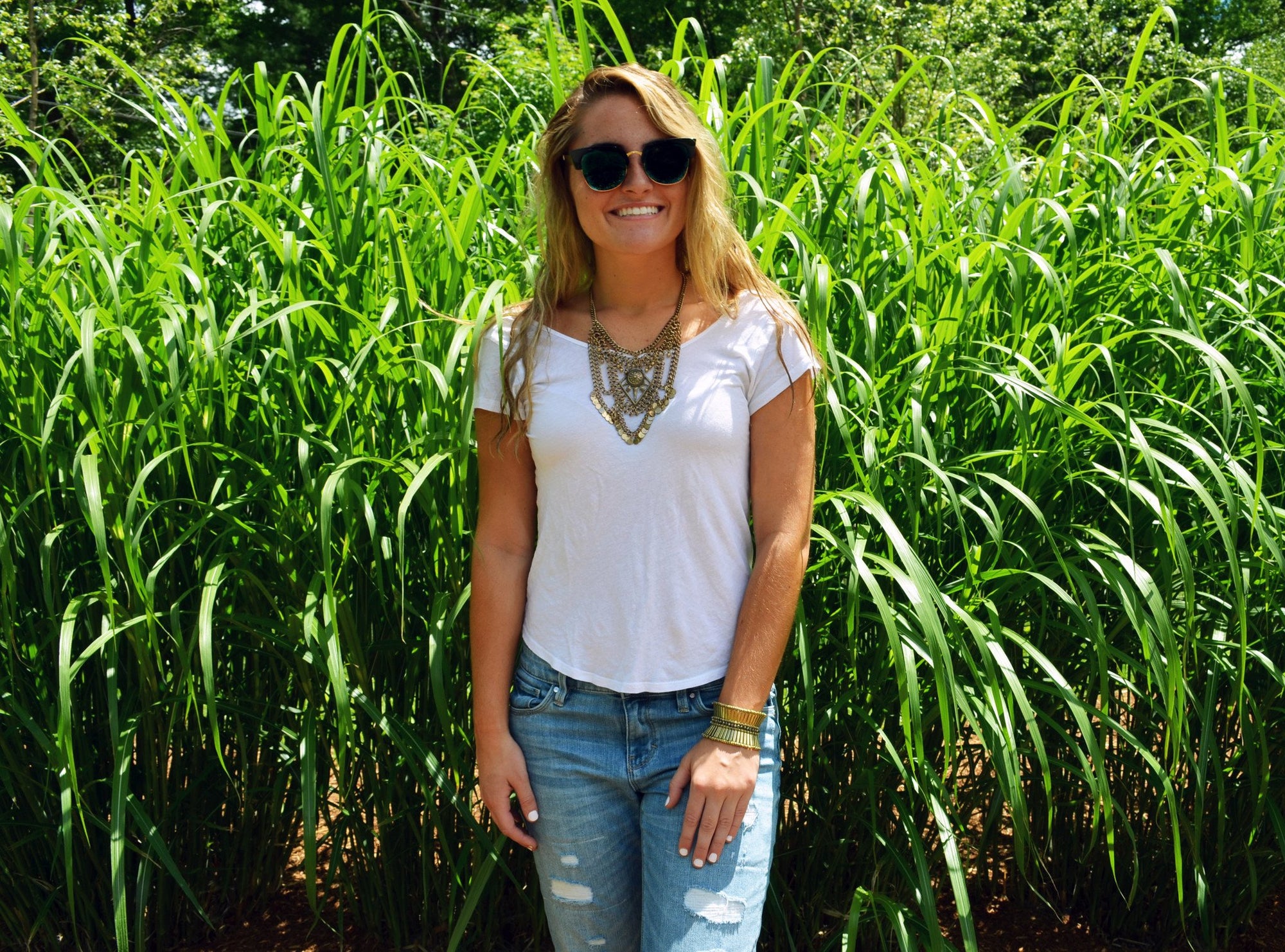 I know all of us have worn at one point in our life our favorite jeans and a white "T" shirt.  It has been our go to outfit more often that we can count. We have had a love affair of that coupling for over a 150 years.  
A Bit Of History
The name "Jean" was named after the city Genoa, Italy where the material was first manufactured as a cotton corduroy. In 1853, a man named Levi Strauss moved from Germany to New York to join his brother who had a dry goods store. Levi had heard of the Gold Rush in the west and later moved there to set up a western branch of the dry good store.  Within this store he sold the denim cotton material.  In 1873 Jacob Davis a tent, horse blanket,and wagon cover maker from Reno, Nevada also moved to San Francisco during the Gold Rush. He was approached by one of his customers who was in need of a pair of sturdy, strong pants that could withstand hard work. He made them from the denim that he had bought from Levi Strauss & Co.  The pants were accepted, and the word spread widely; from that point on the partnership was born….
Why They Are Our #1
There is something so easy and comfortable about slipping on your favorite jeans and pairing it with your

favorite

white shirt. This classic looks speaks for itself: (1)Always effortless (2)Forever Comfortable (3)And never goes out of style.The long running debate over to iron or not to iron is one that is widely disputed. Our jeans stay with us through all seasons and weather.  They are worn through airports, shopping, and to many parties and clubs.  Dress them up or dress them down they do it all and worn just the right way you may even get away with them on casual Friday.
The distinct looks and possibilities are unlimited and they all work.  We believe that the jeans act as a blank canvass that require accessorizing in order to transform the look you are trying to achieve.  We paired our favorite go to jeans with our favorite go to jewelry to create the four looks below!


The Boho Chic
Shop: "Good Vibe Tribe" Necklace, "Your Chariot Awaits" Bracelet


Hitting the Checklist
Shop: "Rock The Look" Necklace, "Off The Cuff" Bracelet



Dinner and Drinks
Lunch Date
Shop: "Leading Lady" Necklace, "Love You Lots" Earrings