Dress to Impress: Decoding Wedding Guest Dress Codes
June 05 2023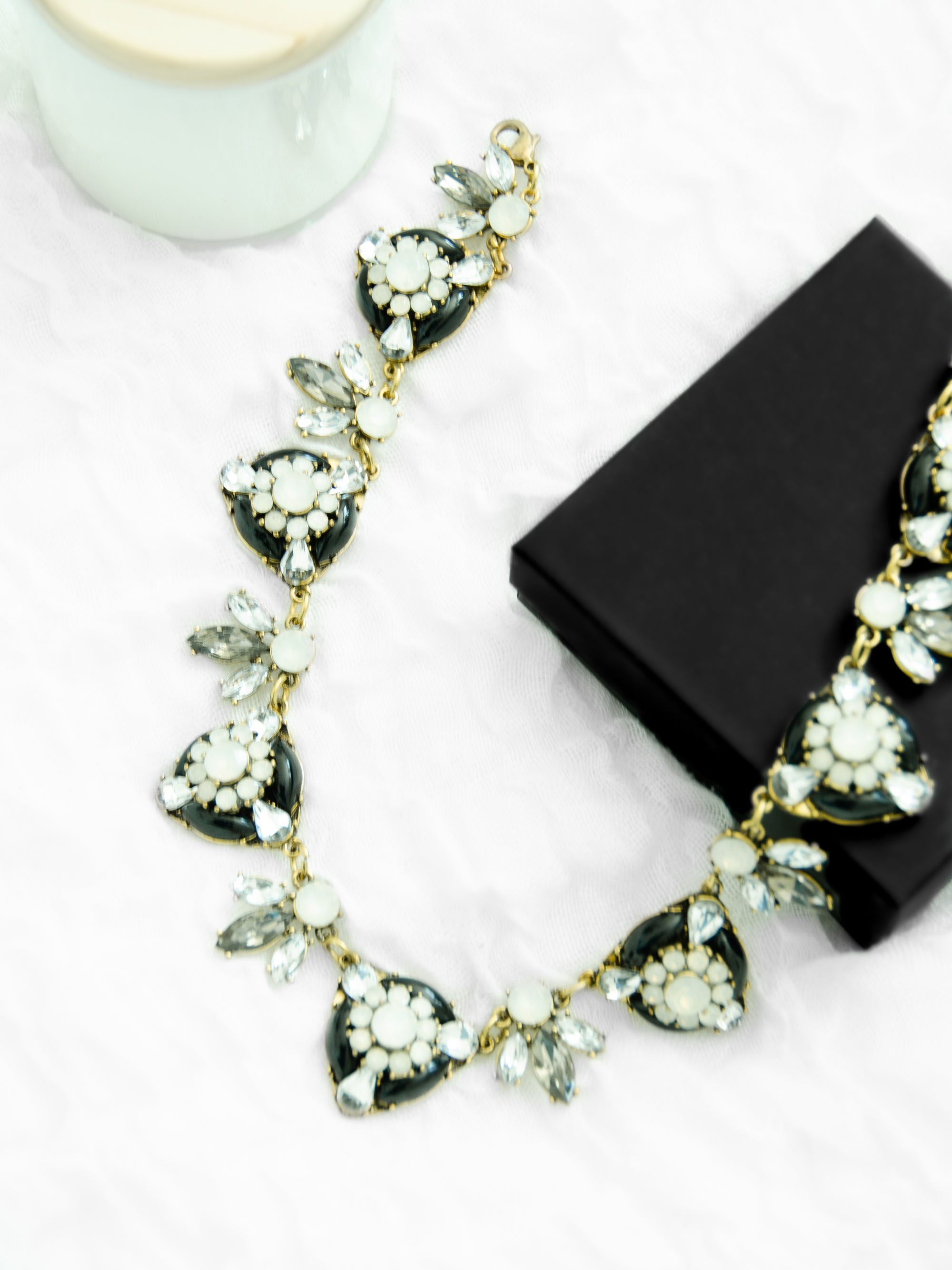 Wedding Season has begun! If you are like us right after you say, "I do" to the invitation you start to think what do I wear?  It's not always practical to buy a whole new outfit for a wedding but accessorizing can play a key role in helping you navigate between the different dress code guidelines. From the best styles to wear and the jewelry to match we're here to help you decode the appropriate wedding guest attire for your occasion. Always check first what is included on the wedding invitation as some locations can vary from casual to formal depending upon the couple's wishes. 
CASUAL ATTIRE
When attending a casual wedding, you have more flexibility and freedom with your outfit options. This gives you the opportunity to lean into the theme or location of the wedding when putting together your look.
When choosing an outfit you can pick from your favorite sundress or a maxi dress with a playful print or vibrant color.  Look for breathable fabrics like cotton or linen that will keep you comfortable throughout the event. Be sure to avoid overly formal or heavily embellished dresses. 
A casual dress code allows for the pairing of a blouse with either a flowy or A-line skirt or well-cut dress pants. Jumpsuits and rompers are growing in popularity and add a modern trendy flair to your look.  Layer your outfit with a blazer or a cardigan for extra style and versatility. 
Comfortable yet stylish footwear such as sandals, wedges, or flats can be worn but avoid overly casual shoes like athletic footwear or flip-flops, and as always consider the venue and weather when selecting your shoes. 
How to Style Jewelry: There are a lot of directions you can go in to accessorize for a casual wedding. When choosing earrings you can opt for studs, small hoops, or dangle earrings depending on your preference. Consider wearing a few delicate necklaces of varying lengths to create a stylish layered look. Incorporate dainty pendants or charms that suit your taste. Add a touch of sparkle to your wrists with a simple bracelet or a stack of bangles. 
SEMI-FORMAL OR COCKTAIL?
What is the difference between semi-formal and cocktail attire? 
Semi-formal and cocktail attire are very similar but they do have a few slight differences. Traditionally, cocktail attire is more festive and upscale than semi-formal attire. It is commonly worn to cocktail parties, evening receptions, and social events that call for a sophisticated yet trendy appearance. Semi-formal attire is often the traditional option suitable for a range of events.
SEMI-FORMAL/
COCKTAIL ATTIRE
Semi-formal and cocktail attire for a wedding falls between casual and formal dress codes and calls for a polished and stylish look.  
Knee-length or tea-length dresses with fabrics like silk, chiffon, lace, or satin are sophisticated and fit the bill for this type of event.  You can go for bold colors, classic black, or opt for floral prints or subtle patterns. 
Go for dressy shoes that complement your outfit and are appropriate for the venue.  When it comes to your hair and makeup opt for a polished and sophisticated look such as an updo, sleek blowout, or slick back ponytail.
How to Style Your Jewelry: At a semi-formal or cocktail attire wedding keep it elegant, stylish, and in harmony with your overall look.  Choose a pair of statement earrings that add sparkle and sophistication to your outfit. Consider chandelier earrings, drop earrings, or dangly earrings with a touch of glamour. Choose a necklace that complements the neckline of your dress or top. A delicate pendant necklace or a layered necklace can be an excellent choice.  If your outfit already has intricate patterns or embellishments, opt for a simpler necklace to avoid overwhelming the look. Enhance your wrist with a chic bracelet or a stack of bracelets. Be mindful not to wear too many bracelets that may clash or create a cluttered look.
The goal is to enhance your outfit without overpowering it. Consider the balance of your accessories, and avoid wearing too many bold pieces that may distract from your overall ensemble. Ultimately, choose jewelry that reflects your personal style and makes you feel confident and sophisticated. It's better to be slightly more dressed up than underdressed for a cocktail attire event.

BLACK TIE ATTIRE

The dress code for a black tie event calls for formal and elegant attire.  
Choose a full-length evening gown or a formal cocktail dress with luxurious fabrics like silk, satin, chiffon, or velvet.  Traditionally, black tie occasions call for darker, more subdued colors such as black, navy, deep red, or emerald green. However, depending on the event, location, and current fashion trends, you may have some flexibility with color choices. A black tie dress should have an appropriate neckline that suits your personal style and body type. 
The dress code for black tie is the most formal so remember to maintain a sense of sophistication and modesty in your attire. Avoid overly revealing or excessively flashy outfits.
How To Style Your Jewelry: This is your chance to enhance your dress with elegant accessories. Go for statement jewelry such as chandelier earrings, a sophisticated necklace, or a sparkly bracelet. Pearls in any form instantly elevate into a classy ensemble. Carry a small clutch or evening bag that complements your dress. Consider wearing a wrap or stole in case the event venue is chilly.

SHOP OUR ENTIRE 
WEDDING GUEST COLLECTION: